Get Our NEW & IMPROVED Cavitation Device Currently ONLY Available By Us!
---
Hello Dear,
I'm Rocio aka Queen Ro & I provide to you different products for cavitation treatments. I formulated a conductor gel in 2020 for myself because I could not find a natural conductor gel to use with my home cavitation device. I searched all over the internet for an organic gel with skin care benefits, all to come to dead ends. After much research, I share with you my Ultrasound Cavitation Gel with a special blend of Organic USDA Grade essential oils. Now , in 2023, I've added Aloe to this amazing formula!
The formula is not oily or sticky ,yet, it's super moisturizing , plus , it doesn't clump while doing cavitation treatments.We've come to find that the right oils in conductor gels have a positive effect on cavitation treatments. OILS DO NOT HAVE A NEGATIVE EFFECT ON THE ULTRASOUND TREATMENTS & CURRENTS.
Keep in mind the gel does have a shelf life of 1 year after opening. I TRULY hope you see the same or even better results than I have by using my organic ultrasound caviation gel as well as other Self Love products that I provide.
---
Ultrasound Cavitation Facial Gel
Formulated specifically for ultrasound cavitation or RF Therapy, our facial gel is made with premium ingredients to target fine lines and wrinkles. With a blend of 3 organic & cold pressed essential oils that along with moisturizing properties , assist in transferring the ultrasound waves. The ultrasound waves travel into the fatty deposits which help contour and slim the face.
The 3 main ingredients are
Organic Rose Hip Oil: hydrating, antiaging, preserves collagen, calms irritation and reduces inflamation, brightens skin & reduces scars
Organic Jojoba Oil: moisturizing, non-comedogenic, soothes fine lines & wrinkles, calms ezcema-prone skin 
Organic Shea Oil: moisturizing/hydrating, noncomedogenic, soothes fine lines & wrinkles
All 3 of these ingredients work wonders on our skin.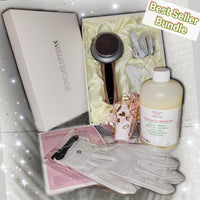 Sale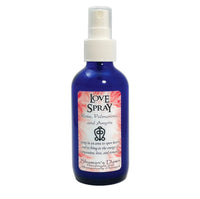 ---
"Ifemi" (Waist & Thigh Trimmer)
Meet "Ifemi", our innovative & premium quality design of the waist & thigh trimmer.
"Ifemi" means "My Love" in Yoruba, the language spoken in Nigeria. We want you to look at your body with love & appreciation!
This design is a high waisted strap that adjusts as you slim down. It fully targets your midsection 360° as well as it has 2 straps for extra support.
It comes in 2 colors (pink & black) & our sizes range from S - 3XL.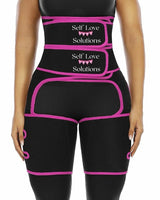 Sale
White & Silver Non Wireless Device
---
Carry With You The Love Crystal
With this original Rose Quartz crystal popsocket in the shape of a delicate heart; you can ignite Love in Relationships, Self Love, Happiness, Compassion & Serenity. This is also powerful relationship healing stone.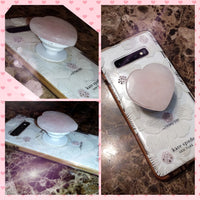 Sale
4 Light Therapy Settings
Our new portable Cavitation Device is ONLY offered by us at the moment & the features are A+ quality! It not only has the ❤ RED (infrared-light) that boosts collagen production & reduces wrinkles which makes it phenomenal for anti-aging . Our device also has a 💚 GREEN LIGHT therapy option (for sagging skin, acne, hyper-pigmentation & dark spots) PLUS, 💙 BLUE LIGHT therapy used for elimination of acne causing bacteria, inflammation of the skin, such as pimples or cystic acne. Another feature that our device offers, is the ability to use ALL 3 ❤💚💙 options of light therapy if this is your choice.
GET YOURS TODAY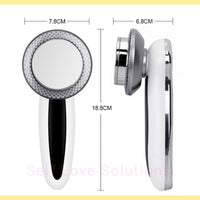 Sale
$ 40 (Now 18oz from 15oz) IN A PUMP BOTTLE!
The FIRST & (so far) ONLY Organic Cavitation Gel on the market! Our conductor gel is also vegan & chemical free. It's specifically made to be used with cavitation machines for both at home or med-spas. This gel is formulated with 100%  Organic USDA Grade essential oils that have proven skincare benefits. With premium ingredients that will speed results.This ultrasound cavitation gel is also moisturizing, it helps to reduce the appearance of cellulite, red/pink or purple stretchmarks & sagging skin, while reducing inches. The anti-inflammatory oils will help lymphatic drainage during cavitation treatments.
( WE HAVE DECIDED TO MAKE OUR GELS WITHOUT ANY COLOR , OUR GELS ARE KEPT IN THEIR ORIGINAL YELLOW SHADE. THIS DOES NOT EFFECT THE QUALITY ) 
ORDER NOW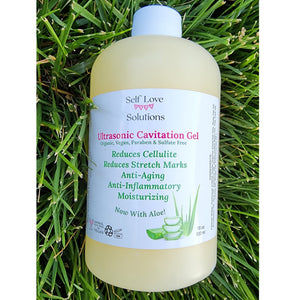 100% Organic & Vegan Cavitation Gel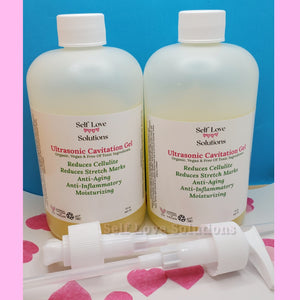 $73.00
BUY MORE SAVE MORE ! Save money with this bundle of two 18 oz Ultrasonic Cavitation Gels . 
ORDER NOW
2 Month Update Using Our Cavitation Gel & Device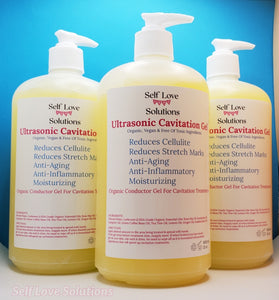 $195 for 3 (32 oz bottles) : $ 246 value !!
𝑼𝒑𝒐𝒏 𝑷𝑶𝑷𝑼𝑳𝑨𝑹 𝑫𝒆𝒎𝒂𝒏𝒅 : Wholesale 𝒊𝒔 𝒉𝒆𝒓𝒆!
Our 32 oz pump bottles are now available for a discounted price 🥳 Get yours today & you will receive 3 (32oz) bottles of our TOP SELLING & ONE OF A KIND, Organic Cavitation Gel for only $195. If you require more than 3, feel free to reach out to us via our DM or at selflovesolutions@yahoo.com for adjustments. Each 32 oz bottle is worth $65.
ORDER NOW